Ideal PACS for you
SonicDICOM
Web-based medical imaging platform for storage, visualization and sharing.
DICOM server + HTML5 DICOM viewer for both on-premises and cloud environments.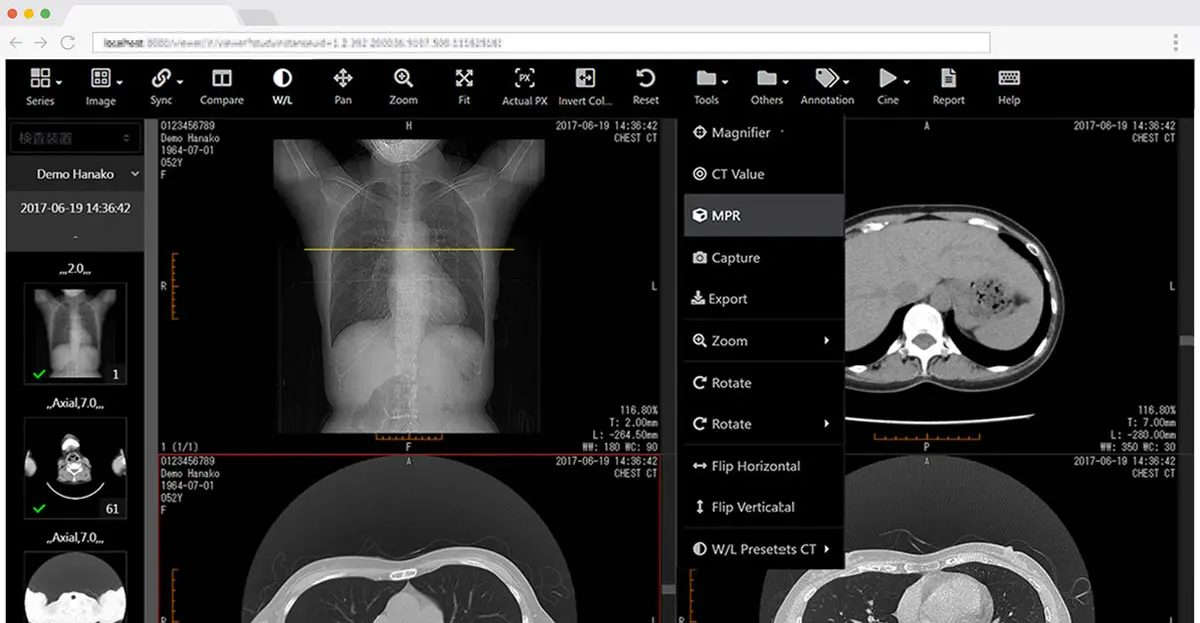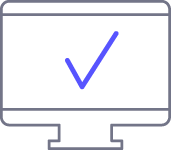 We value simplicity above all else. That brings the remarkable ease-of-use, speed and flexibility.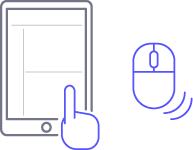 No need to learn anything special. You can see it works as you feel.

Incredible speed means no stress. Helps you focus on your work.
Advantages of web-based DICOM Viewer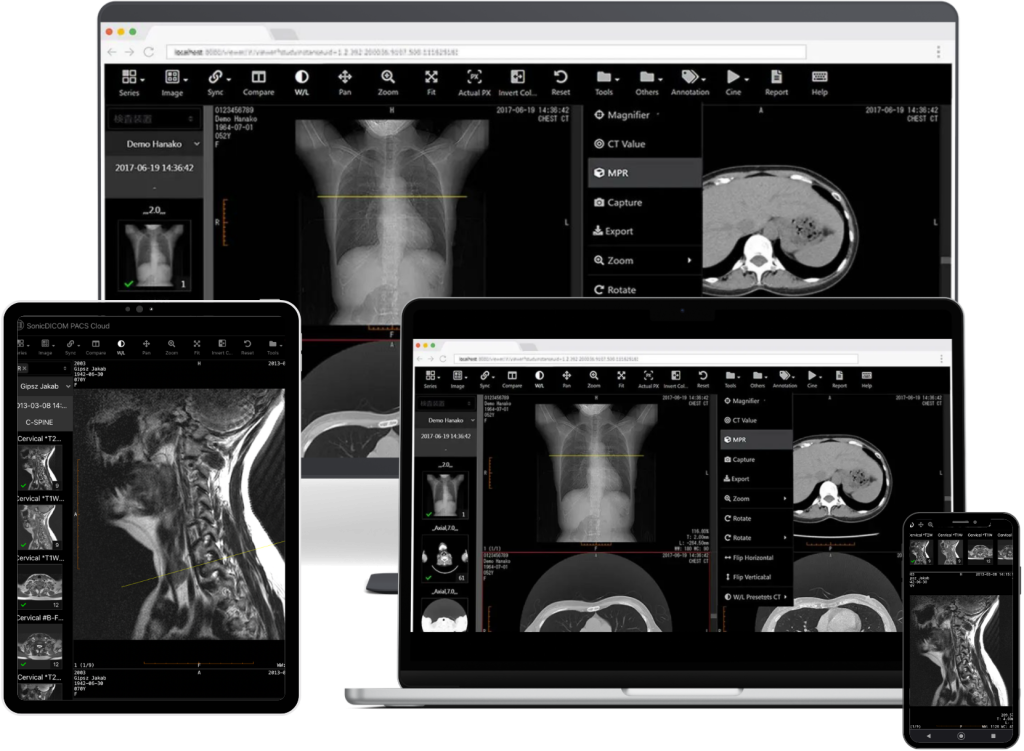 Just access the URL and log in to view images
Secure access through HTTPS protocol
No additional software installation
No plugins/addons required
Available on various OSs (Windows, macOS, Linux, iOS, Android)
PC / tablet / smartphone are supported
Works lightly even on low-spec devices
Easy integration with EMR, HIS and RIS via URL

Grant access to specific studies/patients via URL to Institutions, Roles, Accounts and Guests
Control which studies can be viewed per Institution, Role or Account.
Control which features can be used and which pages can be accessed per Role.
Automatically place windows of List, Viewer and Report page in any position and at any size on multiple monitors (Windows only).
PDF documents and JPEG/PNG/BMP images can be converted to DICOM format and linked to each study.
Easily insert typical phrases and key images into report with a click. Output finalized one as a PDF file in a customized format.
Choose PACS for your purpose
DICOM Server + Web-based DICOM Viewer
Access from anywhere in the world
Subscription payment with no initial cost
Share images with patients and outside physicians
No server maintenance required
No more CDs, DVDs and films
Online backup for disaster recovery
Access from your network only
One-time payment license
Choose a best server for you
Minimal setup with smart installer